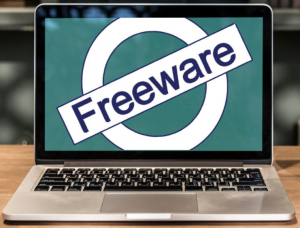 Freeware is a combination of the words free and software, to mean "free software." The term, therefore, refers to software programs that are 100% free of charge. However, it's not exactly the same as "free software." It is also any copyrighted software, application or program that may be freely downloaded, installed, used and shared. Such programs are available for use at no cost to general end users.
Freeware differs from free software, as the latter allows a user to modify source code for republishing or integration with other software. Alternatively referred to as demoware or trial software, shareware is a limited version of software intended to demonstrate its features on the user's computer before purchase. It can be downloaded and installed on the user's computer, and shared with other users, free of charge. If the user likes the software, the full-featured version of the software can be purchased from the software publisher.
Copyrighted software that is available free of charge on a trial basis, usually with the condition that users pay a fee for continued use and support.
Users prefer open source software because of following reasons-
More control over the software
More secure
High quality results
Helps in becoming a better programmer as you can learn and develop from the source code to make new software.
Examples of open source software are –
Apache HTTP web server
Mozilla's Firefox web browser
Thunderbird email client
database system
GNU compiler collection
Moodle
OpenOffice
PHP.